Professionalism
Has been the foundation of our success. It has been our way of thinking and life - Applying Scientific knowledge to our work.
Quality: Never a Compromise!
With zeal for Quality and Perfection, Pelican is always committed to producing better products with greater safety which has stood the test of time.
ISO Certification
Our Company maintains the highest quality standards in all areas including Marketing, Installation,
Welcome to Pelican Equipments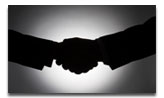 PELICAN Equipments is an established brand in lab equipments and analytical instruments and are market leaders for the tenth consecutive year, Offering KEL PLUS Automatic Nitrogen / Protein Estimation Systems commonly referred in the market as analyzers, SOCS PLUS Automatic Fat Extraction System & FIBRA PLUS Automatic Fibre Estimation Systems in India.
Also we supply kjeldahl apparatus, crude fibre, solvent extraction systems and equipments for institutional, industrial bases and private laboratories. Our dedicated team of qualified professionals, with a decade of rich learning experience and elite services add value to our products and PELICAN is flying with "HARD WORK" as our "MANTRA" which made our dream a reality from ground zero.
Our products

KEL PLUS: Automatic Nitrogen/ Protein Estimation System
SOCS PLUS: Automatic Fat/Solvent Extraction System
FIBRA PLUS: Automatic Fibre Estimation System
ROTEK: Biological Orbital Shakers